Other Buildings on the Hill
Carr's Hill is the name of both the President's House and the gently sloping property on which it stands.  The Hill is also home to four other University buildings.
Buckingham Palace
This grand name belongs to a tiny cottage, and it is the oldest structure on Carr's Hill. The structure was built next to Mrs. Carr's boarding house by University students William G. Field and Phillip B. Jones, Jr., both of Culpeper County. As the Civil War approached, both men found themselves in love with the same woman, Miss Betty Morris. The friends pledged that should one of them be killed, the other would marry Betty and name their first born son for the fallen friend. Field was killed at the battle of Mulvern Hill. After the war, Jones returned to the University, married Betty, and lived with her in Buckingham Palace until he completed his studies. They named their first son William Field. From 1888 through 1894 this cottage was used by members of the Delta Kappa Epsilon fraternity for lodging and for fraternity meetings. The cottage was then used for the next ten years (until 1904) for student housing. During the years of the Shannon administration the cottage was used as a playhouse for their five daughters. In more recent years, the cottage has served as a guest house for visitors of Carr's Hill. Photo by Sanjay Suchak, University Photographer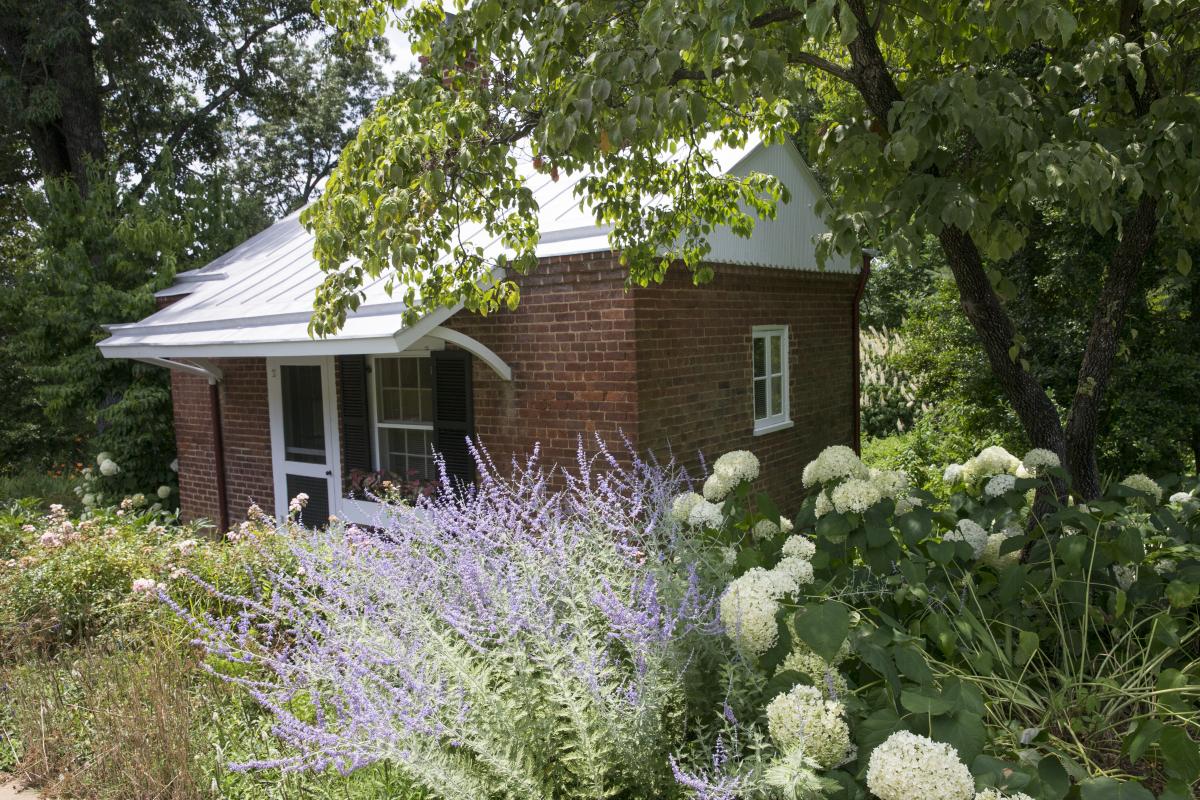 Carr's Hill Cottage
A remnant of the dormitories built on Carr's Hill by the University shortly after the Civil War, today this cottage serves as an office and a guest cottage for visitors to Carr's Hill. Photo by Sanjay Suchak, University Photographer.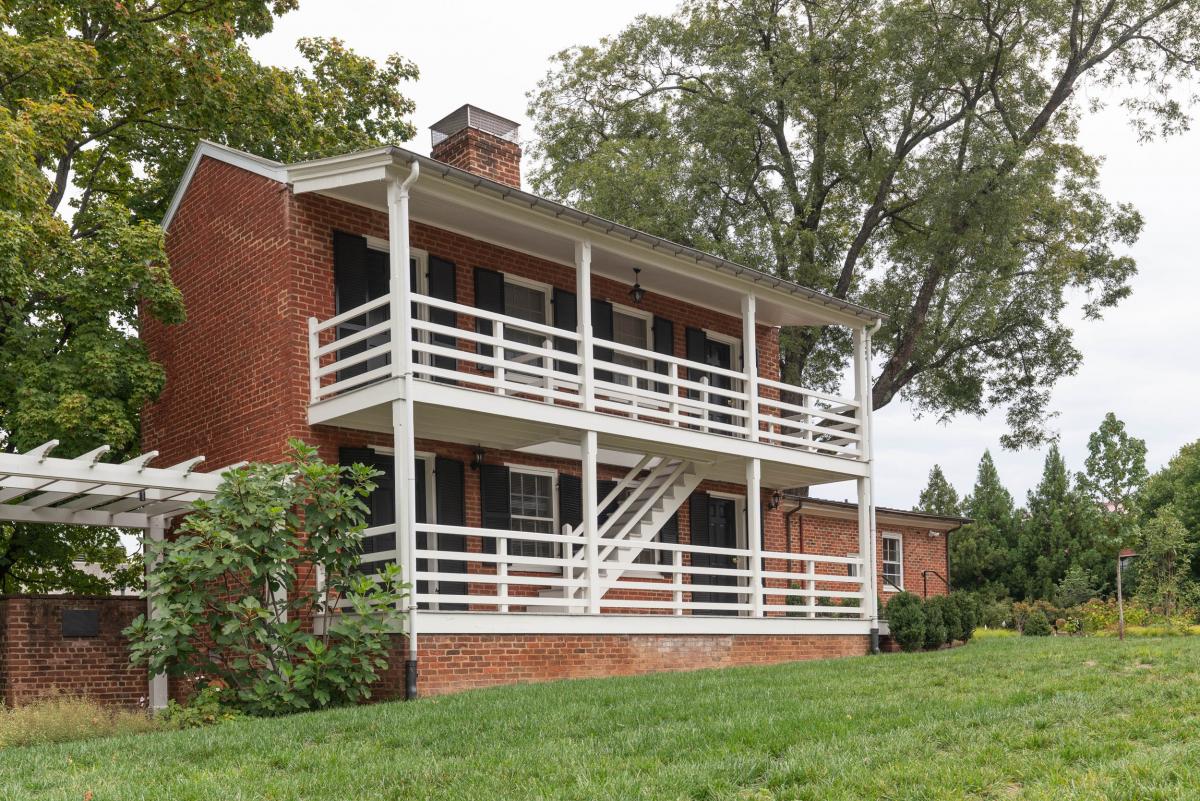 The Carriage House
The Carriage House was designed by architect Stanford White and built in 1908 (one year before the President's House was completed). The Carriage House is now used for storage. Photo by Sanjay Suchak, University Photographer.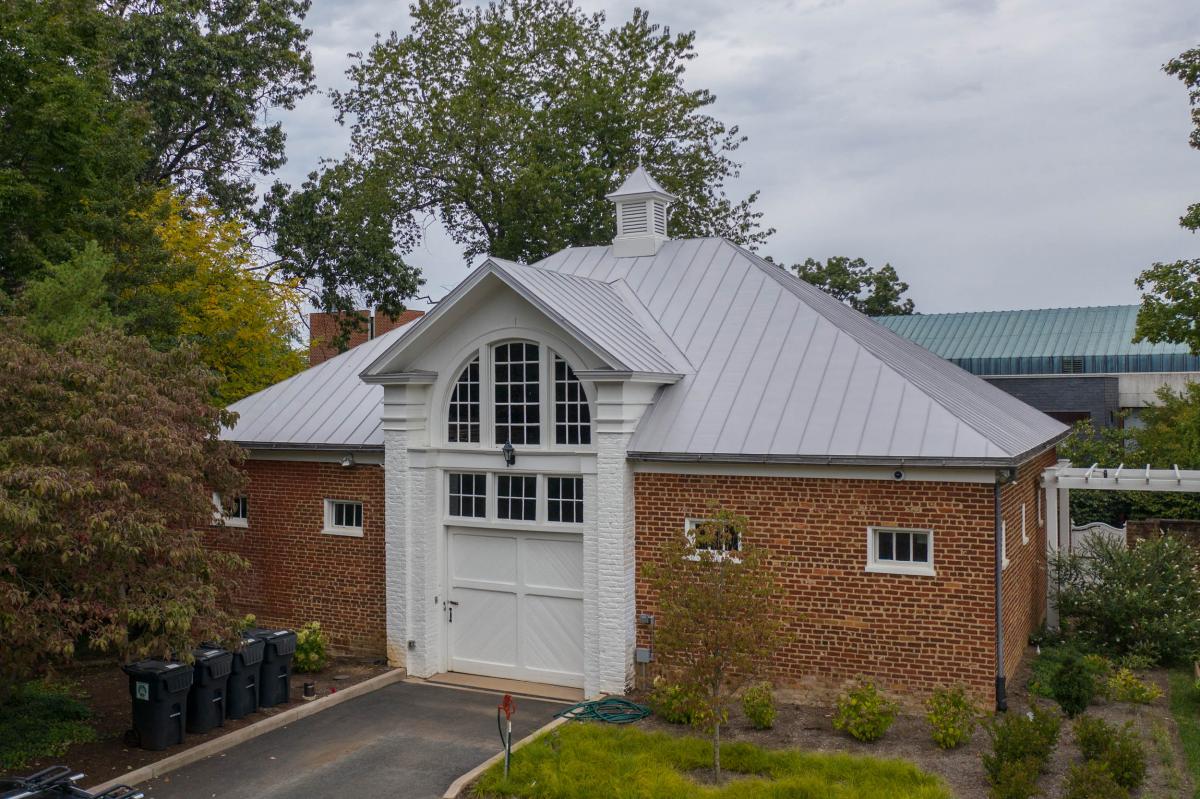 Leake Cottage
This one-story building just to the northeast of Carr's Hill cottage is a portion of the dining hall originally built in 1888 for the students living in the dormitories on Carr's Hill. Later, it became the home of the Leakes, a family with strong connections to the University.  Currently, Leake Cottage serves as preparation space for large events held at Carr's Hill.  Photo by Sanjay Suchak, University Photographer.